Staff
David McClain
Senior Pastor
Office: 780 826 4801
E-Mail:

Pastor David McClain has been in ministry for over 40 years- most of it in the United States. He found Christ early in life and dedicated his life to ministry in his early years. He got a Bachlers of Science degree from Corban University (then Western Baptist College in Salem, Oregon) before getting an M.Div. degree from Western Seminary in Portland, Oregon. His undergrad work focused on history and literature while his Masters' level work focused on Biblical Theology and Languages, Counseling, and Pastoral Ministry. He earned a doctorate degree from Fuller Seminary in Pasadena, California focusing on church health and organization management.
His first church was in Brownsville, Oregon before planting a church in Idaho Falls Idaho. Following that he was an executive pastor in San Diego before becoming a Senior Pastor in the Central Coast of California in Grover Beach. In 2009 he moved to Bonnyville to become the Senior Pastor of Bonnyville Baptist Church. The Lord has blessed his various ministries and has seen many lives drawn closer to God over the years. His passion is to help people love God with all their heart, soul and mind through the Good News of Jesus Christ.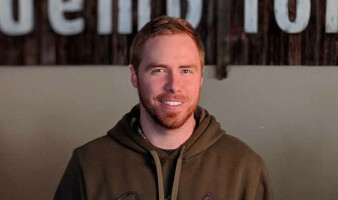 Graham Mcdonald
Youth Pastor
E-Mail:

I started "out east" (Kitchener/Waterloo area) and spent a lot of my time when I was younger playing sports, cheering for the 'Jays, and being part of the Word of Life Camp. I spent many great years there, ending up co-directing for awhile, and got my BA in Bible from Liberty University at the same time. Jeff Swartzentruber convinced me to come out to this place called Bonnyville, where I found a great church, a great wife, and I'm having the time of my life becoming a true Albertan!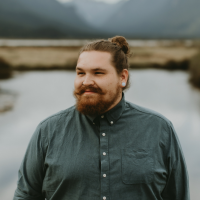 Dan Du Preez
Pastor Of Worship and Outreach
E-Mail:

I'm a native Bonnyvillian who attended BBC since I was young up until 2015. I left town to study at Prairie Bible College where I got a diploma in worship and songwriting. I finished my degree in Worship Arts at Trinity Western University in 2021. My wife Priscilla and I felt the call to come back to Bonnyville for ministry and to be closer to family.
I love disc golf, my pug Moose, and all things music related and I'm so excited to make Bonnyville my home! If you see me around, stop me and say hi, I'd love to meet you!
Kathe Detert
Admin Assistant
E-Mail:

Janet Coulson
Administrator
E-Mail: