Laugh Your Way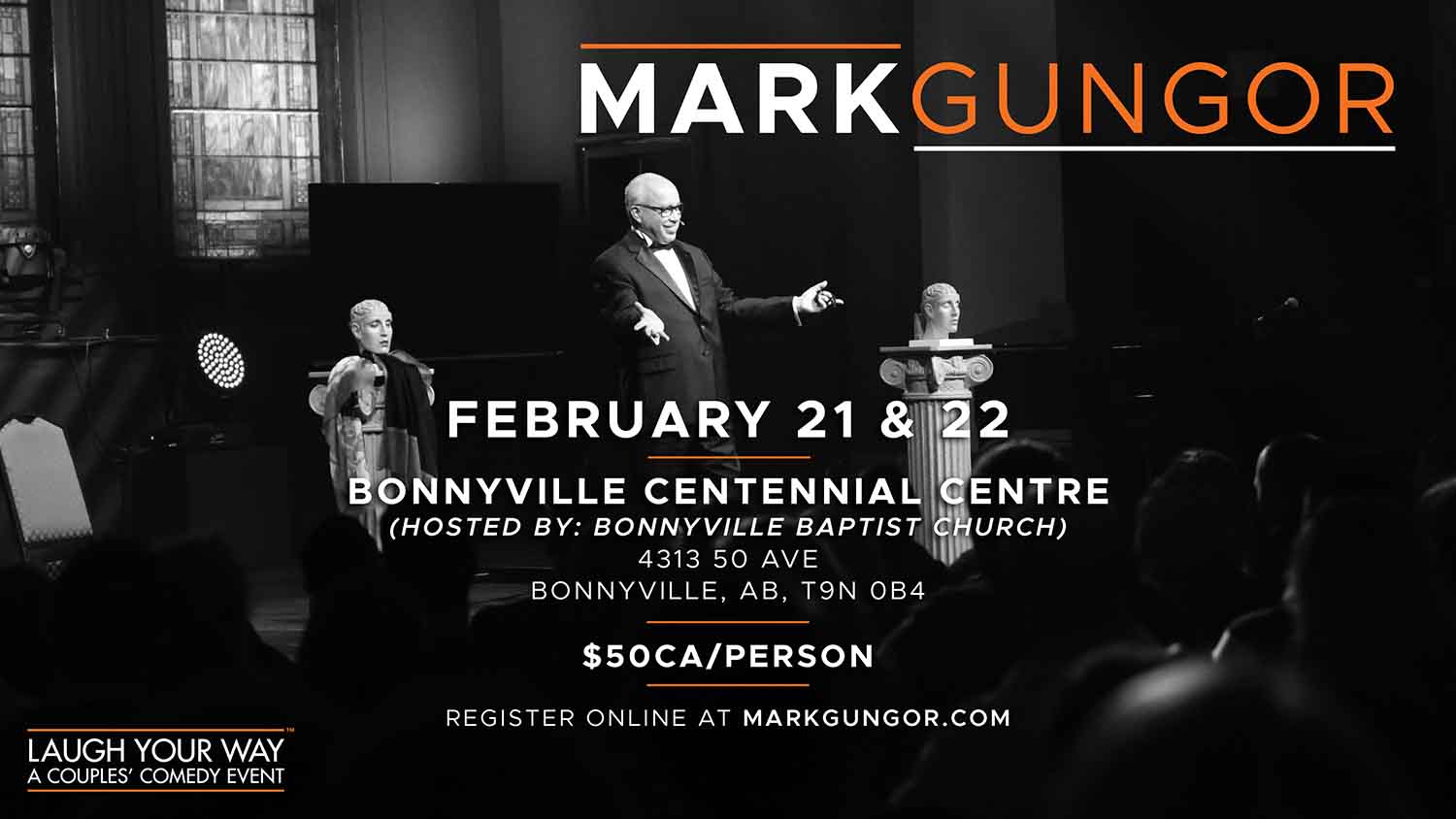 Join Mark Gungor Feb 21 -22, 2020 for his 2 day LIVE Couples' Comedy Event in Bonnyville!
You are invited to join Mark Gungor and Bonnyville Baptist Church for a special weekend right here in the Lakeland area!
Mark Gungor, one of the most sought-after speakers on love and marriage, explores the underlying dynamics of male/female relationships.
His teaching brings striking clarity and practical solutions to common relationship woes.
Mark's humor makes his teaching so enjoyable, effective and memorable that husbands and wives will retain these insights and immediately put them to work.
Cost for this marriage-enhancing weekend is $50 per person, for both Friday and Saturday events. Tickets are available online at markgungor.com or also at Bonnyville Baptist Church.
Why not give the gift of investing in your marriage this year?